No.1 agency for purpose-driven brands
Desinder is a multidisciplinary apparel business and design agency. We have over 20 years of experience in the apparel industry, and have worked with some of the best sportswear, outdoor, and workwear brands in the world.
Founded in 2007, we've worked with 50+ small and big brands from all over the world. We've also mentored and supported 250+ startups.
As an agile apparel strategy, branding, and design agency, we have a unique business model that allows us to provide tailored solutions for each of our clients. Rather than having a large in-house team, we work with a diverse pool of freelancers and consultants who are experts in various aspects of branding, design and sustainability strategies. By assembling a team specifically suited to each client's needs, we can deliver exceptional results that are customized to their unique challenges.
Our team of freelancers and consultants are highly skilled and specialized in their respective fields, enabling us to offer clients access to top-level talent without the need for a large in-house team. This flexibility also allows us to be more adaptable and responsive to changes in the industry, and better able to accommodate our clients' evolving needs. By taking this approach, we can provide a more personalized and attentive service that is better suited to the requirements of each client, rather than relying on a one-size-fits-all solution.
We use Desinder's processes and online project tool to maintain a high level of quality, communication, and effectiveness in all projects.
Our team is spread out in the US and Europe, and we have partners and clients worldwide. Ana and Klas are managing the operations from the HQ in Gothenburg, Sweden.
Brand & Concept Building
Brand & Product
Sustainability Implementation
Trend + Color Analysis & Forecasting 
Design, Tech Pack & Development 
Material & Trim Sourcing/Development 
Garment Fitting & Construction Engineering
Sample Construction Review
On-Site Product Development 
Product Merchandising & Direction
Travel With The Client For Factory Work
Brand/Concept/Product Presentation & Sell In
Business Operations Optimization
Project Management
Photography
Communications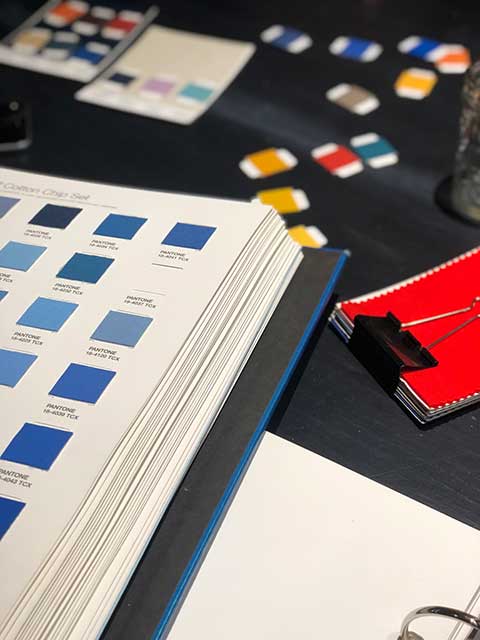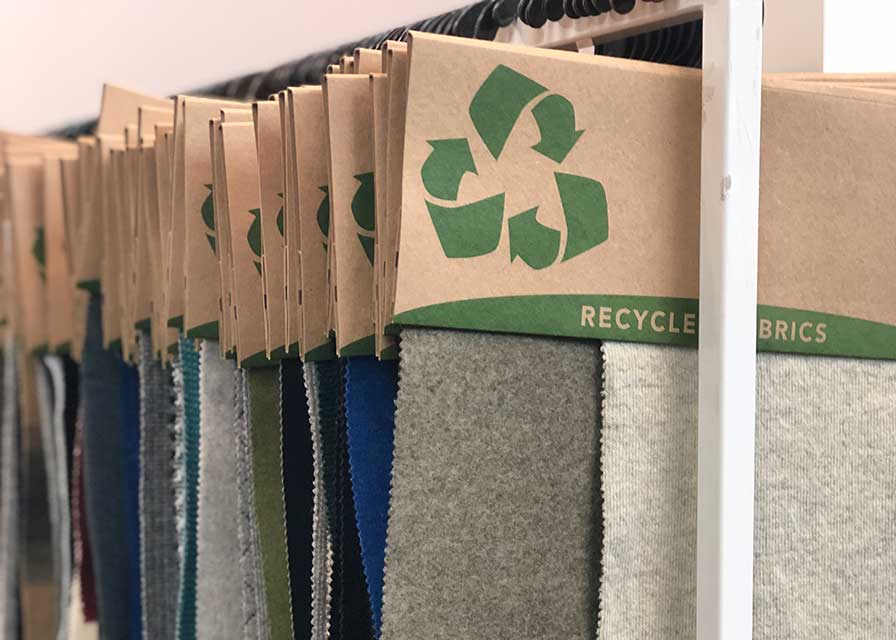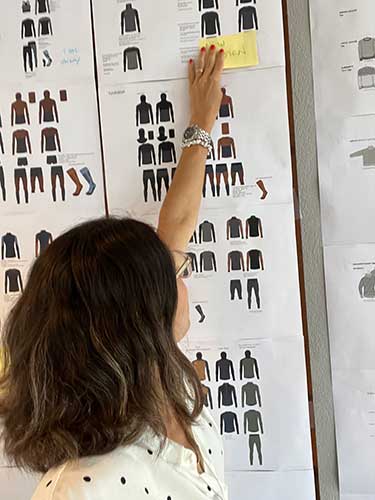 We strive to create something unique, impactful, and contemporary.

Innovation is paramount.

We work towards the most sustainable solution.

We strip away all unnecessary things, resulting in a clear message, stronger product and collection.

Quality, craftsmanship, durability, and timelessness encompass outstanding products
.

Honesty is THE way to do great business.

Collaborative effort produces the best results.


Everything can and should be questioned
.

The end result should enhance the brand value.
Here's what makes us unique and why we are your best partner in creating outstanding products,  strong collections, and successful brands:
✓ THE EXPERIENCE
We've done this for 20+ years and know the ins and outs of the industry. Our extensive network of trusted partners contains some of the best suppliers and manufacturers in the world.
✓ A SCANDINAVIAN APPROACH
Our design approach is rooted in our Scandinavian background with clean lines and functionality without sacrificing beauty and rests on the following pillars:
1. Form follows function
Everything we create has the end customer and end purpose in mind. Every detail has a purpose, and every material is chosen to strengthen the purpose of the product, e.g., help the athlete perform their best or person feel comfortable and stylish. 
We also begin with the end in mind – what are the customer need and the USP of the product? 
When that's nailed – we reverse engineer from there. 
2. Sustainability
Nature, the outdoors, and caring for our planet is something that's deeply rooted in who we are as Swedes. Our approach to everything we do is intended to have the smallest impact on our planet, and its resources. Therefore we prefer to suggest sustainable materials, solutions, and ethical manufacturers to our clients.
3. Instant comfort and engineered fit
Thanks to our founders' national athlete backgrounds, we know how important it is to have THE RIGHT FIT. Garments should move with the wearer and not on the wearer. It doesn't matter if the customer is a professional athlete, an amateur, or a worker – fit is equally important for everybody. When the fit is right, comfort is instant. And when a garment is comfortable, it is worn and loved and used for a very long time.
4. Innovation is paramount
The fast-paced fashion industry has its upside – innovation in technology and materials. We strive to push things forward, to explore and use the latest technologies and materials to create outstanding products for our clients. Innovation is paramount in brand growth, and brand growth starts with the right products – that's where we come in.
✓ WE PROVIDE 100% BESPOKE SERVICES
Tailor-made for each project and brand resulting in unique products and collections based on each brand DNA, target customer, and target price.
✓ THE RIGHT SUPPLIER & MANUFACTURER FOR YOU
We match suppliers and manufacturers to each project and product, ensuring the right price point, quality, and timeline.
Combined Yrs Of Industry Experience
Creative Director // FOUNDER
Managing Director // FOUNDER